Linked up to: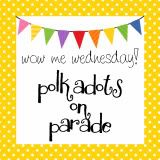 I dreamed up some yummy dip for game night and thought I'd share! You'll need 1 lb of Velveeta, 1 can of chili (I used hot), 1 tube of chorizo (I used beef), 1 package of cream/neufchatel cheese, and 1 1/2 C sour cream (not pictured).
Cook up the chorizo. This is maybe the second or third time I've cooked it and it looks pretty weird to me. It has tons of grease so just cook it until it feels a little solid (like sausage). I actually stuck a meat thermometer in a pile of meat I scooped out of the grease, just to make sure it was done.
Then drain and drain and drain the fat. I pressed this in layers of paper towels and napkins.
In a medium glass bowl, microwave together chunks of velveeta and cream cheese with the chili for 2 minutes, then stir. Add the sour cream.
Add the chorizo, and microwave for 3-5 minutes until it's bubbly around the edges. You could also bake it.
We were too busy eating with Fritos scoops and tortilla chips to get a final picture, but enjoy! It was a hit both at game night and leftover at work today.
Dip of the week:
1 lb. Velveeta cheese (or store brand substitute)
1 package cream cheese
1 can hot chili
1 tube chorizo
1 1/2 C sour cream
Fry the chorizo and drain. Cook the velveeta, cream cheese, and chili for 2 minutes in the microwave. Stir in the chorizo and sour cream and microwave 3-5 minutes or bake until bubbly.