This is post 500!
I would have liked it to coincide with hitting an amazing
(to me)
pageview count but that happened a few months ago and I didn't feel like doing a giveaway at the time. Thanks to everyone who still reads, despite how neglected my blog has been for months.
I'll be giving away 1-2 dozen cookies (depending how big they are) to one lucky person. If you're outside the U.S. (sorry, Carolin), I'm not willing to pay for shipping...so U.S. residents only. If you live close enough for me to deliver them, they'll be even fresher. :-)
a Rafflecopter giveaway
Now a recipe from my latest baking adventure. As usual, my brain jumped all over in creating this. Here is the resulting recipe!
Peach Quick Bread
2 2/3 C peach sauce (mine is slightly sweetened and chunky, see picture below)
3/4 C maple syrup
1/2 C brown sugar, packed
1 tsp vanilla
4 eggs
3 5/8 C white flour
2 tsp baking powder
1 tsp baking soda
3/4 tsp salt
1/4-1/2 tsp nutmeg
Mix peach sauce, maple syrup, brown sugar, vanilla, and eggs. Add in dry ingredients and mix thoroughly. Pour into greased loaf pans, 3 smallish ones (not as small as the disposable ones). Bake at 350 degrees for 40 minutes or until toothpick comes out mostly clean.
I thought about adding streusel topping but the pans were a bit full. After baking, I spread maple syrup on one loaf and put a little butter on my warm slice. It was good, but even a plain slice with no syrup or butter still held its own.
Altitude disclaimer:
I live at almost 4800 feet, so I try to reduce fat a little or substitute fruit sauces. Did you know that you can find out the altitude for your address
at this website
? The posted altitude for my city is several hundred feet lower than my house. Good info to know if you do canning.
Linked up to: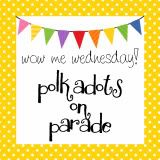 http://www.bunsinmyoven.com/2013/07/31/whats-cookin-wednesday-30/